Welcome to Bank of Saint Lucia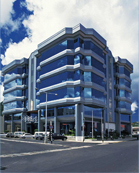 Bank of Saint Lucia is Saint Lucia's leading Banking institution. The Bank offers Personal and Commercial banking solutions, Wealth & Asset Management and a supportive Convenience Banking network. Whether you're looking to open a savings account, establish a small business, undertake a huge development project or simply enjoy your retirement, Bank of Saint Lucia is completely committed to facilitating your financial goals.
Credit Cards
Click here to visit the more..
F.A.T.C.A.
ent enacted The Foreign Account Tax Comp
Current Promotions
Here's a look at BOSL's current promotions
Daily Exchange Rates
November 25, 2015
| CURRENCY CODE | DESCRIPTION | BUY NON-CASH | BUY-CASH | SELL-NON CASH | SELL-CASH |
| --- | --- | --- | --- | --- | --- |
| BBD | Barbados Dollars | 1.34000 | 1.34200 | 1.35680 | 1.35680 |
| USD | US Dollar | 2.68820 | 2.67000 | 2.71690 | 2.71690 |
| CAD | Canadian Dollar | 1.95656 | 1.92656 | 2.07311 | 2.07311 |
| XCD | EC Dollar | 1.00000 | 1.00000 | 1.00000 | 1.00000 |
| EUR | Euro | 2.67095 | 2.61285 | 3.05285 | 3.05285 |
| GBP | Pound Sterling | 3.93848 | 3.83848 | 4.13848 | 4.13848 |
| GYD | Guyanese Dollar | 0.00000 | 0.00000 | 0.01351 | 0.00000 |
| TTD | Trinidad Dollar | 0.39390 | 0.00000 | 0.46190 | 0.00000 |
| CHF | Swiss Francs | 2.50143 | 2.40303 | 2.80153 | 2.80153 |
| JMD | Jamaica Dollar | 0.00000 | 0.00000 | 0.02468 | 0.00000 |
| JPY | Japanese Yen | 0.00000 | 0.00000 | - | 0.00000 |
Sign up for email updates