Stay connected to your accounts with these great features:
Access your accounts safely and securely

Check Balances & Activities
Download Statements of Account Activity
Set Up Activity Alerts via SMS Text or Email

Transfer Funds:

Between Your BOSL Accounts
To Other BOSL Customers
To Other Bank Customers

Manage Payments

Pay Bills, Loans & Credit Card Payments
Pay GKI/EC Global Insurance Premiums
Set Up Recurring Payments

Initiate Wire Transfers
Secure Messaging
Download User Guides (PDF)
Download Frequently Asked Questions (PDF)

BOSL Online Banking
How to Apply
A few, easy steps
Download the BOSL Personal Online Banking Application Form.
Visit any BOSL branch with the completed application form to obtain a Username and Password.
If you are an overseas subscriber – download and complete the application form. The completed form must be signed and witnessed by a Justice of the Peace/Notary/Lawyer/Banker along with a copy of valid picture identification. The notarized form and ID can be scanned and emailed to bosldigital@bankofsaintlucia.com or faxed to 1-758-456-6222. You will be contacted upon receipt of the form.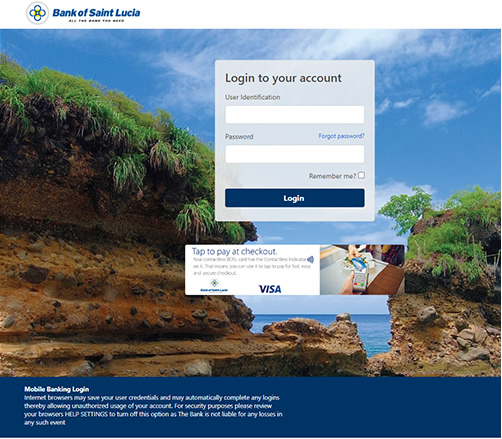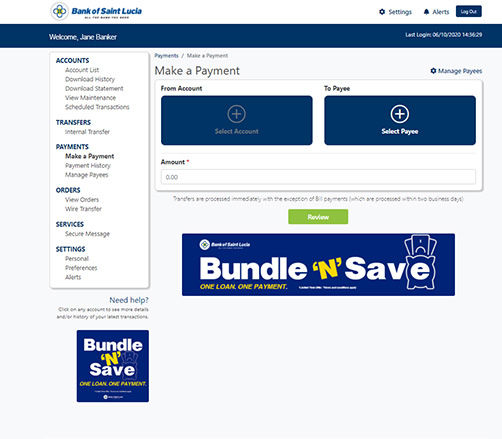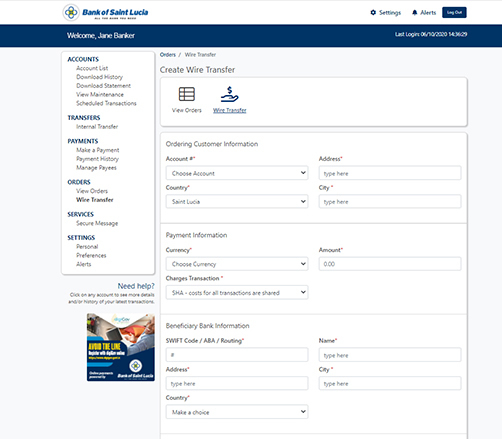 Useful Information
Click here for useful internet banking tips
Customer Information Update Instructions